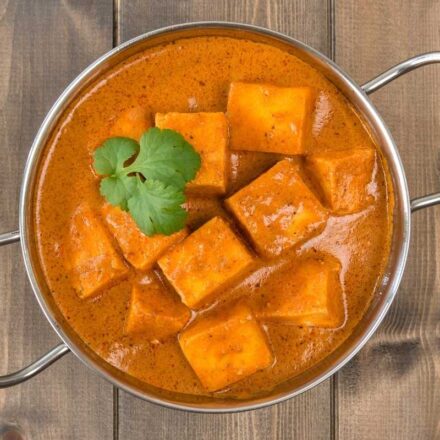 Many people love paneer and want to enjoy the food that contains it in one way or other. However, if
Try our Indian vegetarian food dishes that are full of health benefits and thus contain remarkable taste and appearance. We have everything from simple recipes for large crowds to traditional specialties. These meals are sure to impress you as they are perfectly prepared by combining fresh vegetables, spices, herbs, ingredients, and more. Our vegetarian menu includes aloo gobi, baingan bharta, bhindi fry, daal makhani, channa masala, kadahi paneer, kadhi pakora, mutter paneer, palak paneer, paneer bhurji, paneer korma, saag paneer, vegetable korma, shahi paneer and much more.
The Mountain Village is your ultimate location for vegan and vegetarian food made entirely of genuine Indian ingredients, with mouth-watering options for both food and drinks. You will undoubtedly want more food due to the extensive selection of mouth-watering chaat, munchies, and pure dishes. All these dishes are full of nutrition, vitamins, and health benefits. Besides, the incredible taste reminds you of the delicious street Indian food.
We prepare them in a pure Indian style using fabulous cooking techniques, ingredients, and spices. You are available with various vegetarian dishes for lunch or dinner that are all made with perfection to provide an amazing taste and flavor. With these delectable Indian vegetarian supper recipes, you can forego the meat. We have a recipe for every type of Indian food you enjoy.