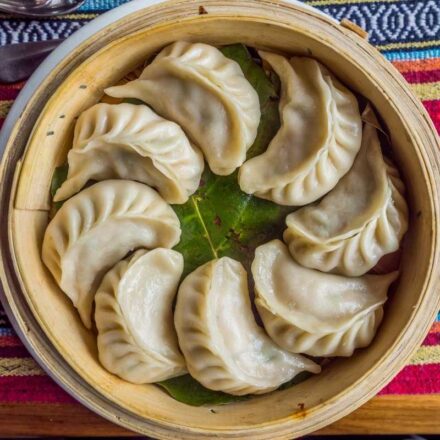 Our chicken momos are made of steamed chicken, vegetables, and cheese, along with some spices and herbs making them a
Nepali cuisine is different from western food. The diverse flavors of the Nepali foods mentioned in this article make them famous among consumers. You want to eat more and more with each dish. At The Mountain Village, every meal is meticulously made to suit your taste preferences, using only the freshest ingredients. We never stop working to deliver a special combination of exceptional taste, hospitality, and top-notch customer service.
Our Nepali dishes have an excellent taste as they are made of special and authentic ingredients. We take pride In serving original family recipes, traditional authentic experiences, and creative Nepalese Indian Cuisine. Twist with the diverse informal exquisite eating, prepared using the freshest seasonal foods from the local area, conjures a cozy and warm atmosphere. In terms of balanced flavor, our Nepali cuisine tastes the best.
Many traditional foods are on our menu, and we offer a regal dining experience. Our Nepali menu includes chicken fried momos, momo dimsums, mounton chicken momo, mountain veg momo, chili momo, and fried momos. We offer far healthier food made with regionally sourced foods, our own freshly made herbs, and Himalayan spices. Furthermore, vegetarians and non-vegetarians alike will like our food. We provide memorable dining experiences by fusing exquisite classical cuisine with incredible décor and gracious, friendly service.