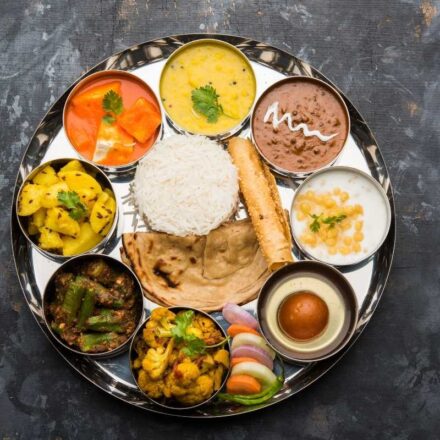 Whether you're organizing a small family gathering or a formal meetup, we promise to provide the best catering service and an amazing menu. To make your occasion special, we prepare fresh aromatic culinary items using excellent ingredients and spices. Our catering menu is vast to cater to your diverse food needs according to the event. We do it all, Indian buffet, appetizers, party platters, Indian thalis, Indian menu for dinner, and more.
We are pleased to offer authentically traditional flavors in our delicious selection of traditional Indian food. We aim to give our customers the best eating experience possible. We provide a wide range of meals on our expanded menu, including classic, Barbeque, fast food, and kid-friendly options. However, we offer various catering packages, including rice, roti, naan, salad, desserts, two non-veg dishes, two veg dishes, and one non-veg app.
You can choose the main dishes and app per your taste. We want to simplify catering for you, whether it's by saving you time or money. We love to add special touches to your day with our diverse catering menu, delicious food flavor, and reliable services.
From menu planning to execution, everything is handled by our skilled staff. Our wonderful catering buffet combines flavors, colors, and tastes. You are at the right place if you're seeking the best Indian catering in Canada and want your guests to experience the diverse selection of delectable Indian foods.